The Houston Liposuction Center is constantly striving to provide Houston area patients the most advanced solutions to remove stubborn fat deposits. With liposuction, these exercise-resistant fat deposits are permanently removed, leaving a leaner, sculpted body.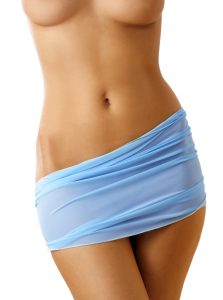 Liposuction technology is continually advancing to deliver more natural-looking results and The Houston Liposuction Center works constantly to remain on the forefront of the most recent liposuction techniques. SmartLipo, a laser-assisted liposuction treatment, is changing the way liposuction is performed and elevating the results that are possible. We have some of the most experienced and highly-trained specialists in laser-assisted liposuction.
Houston Liposuction Center is proud to offer our Houston patients world-class liposuction treatments.
Modern Liposuction Houston TX
At Houston Liposuction Center, our mission is to provide the best scientifically-proven and safest techniques to our patients.
Liposuction is, at heart, a fat removal technique, but there a few different methods and approaches for liposuction. In the past, traditional liposuction methods were a major surgery and posed a number of risks. Today, we have advanced techniques such as tumescent liposuction under local anesthetic, which has led to further advances such as SmartLipo (laser-assisted liposuction) and VASER Liposuction (ultrasonic-assisted liposuction).
With the advanced liposuction practices such as tumescent liposuction, SmartLipo, and VASER liposuction, local anesthesia is used. Both Vaser and Smartlipo fall under the family tree of tumescent liposuction, meaning local anesthesia is used during the procedure.
Local anesthesia offers a number of benefits in efficiency and safety. Liposuction with local anesthesia is an "outpatient" procedure, meaning patients do no require an overnight hospital stay and are able to return home after their treatment is complete. The term "tumescent" is used to describe the way "tumescent fluid" assists in the fat removal process. The tumescent fluid is a specialized blend of medications called lidocaine and epinephrine, which are designed to cause the injected treatment area to swell and firm. The "tumescent fluid," is only injected "locally" in the fat layers where you are being treated. The combination ensures there is little to no pain during the suction process and makes fat tissue easier to remove. With local anesthetic, patients are awake, and resting comfortably, keeping the line of communication open between doctor and the patient, delivering a better experience and improved results. Tumescent liposuction entirely avoids the risks associated with general anesthesia or intravenous sedation.
After the treatment, there is minimal downtime and patients are immediately back on their feet. Most patients are back to regular, daily activities within one or two days.
SmartLipo combines a high-powered laser with a specialized micro-cannula for dramatic body sculpting results. SmartLipo's high energy laser fibers are built into the cannulas that are inserted into the incisions. The laser energy breaks down fat cells while simultaneous triggering fresh collagen production in nearby skin. This reaction is called neocollagenesis, which contributes to skin tightening and cellulite reduction for smoother results. The safety and efficacy of SmartLipo are also a marked improvement as the laser energy reduces bleeding, swelling and bruising.
SmartLipo can achieve great results in only one treatment, which typically range from 45 minutes to an hour in length.
Treatment Areas
Houston area patients who wish to get rid of fat deposits will be able to achieve their goals with liposuction. Liposuction is highly versatile, and there are few if any areas of the body that are out of reach.
Liposuction can remove fat from:
Abdomen
Arms
Back
Chin
Love Handles
Male Chest
Thighh
Knees
Waist
Hips
The Fat Layer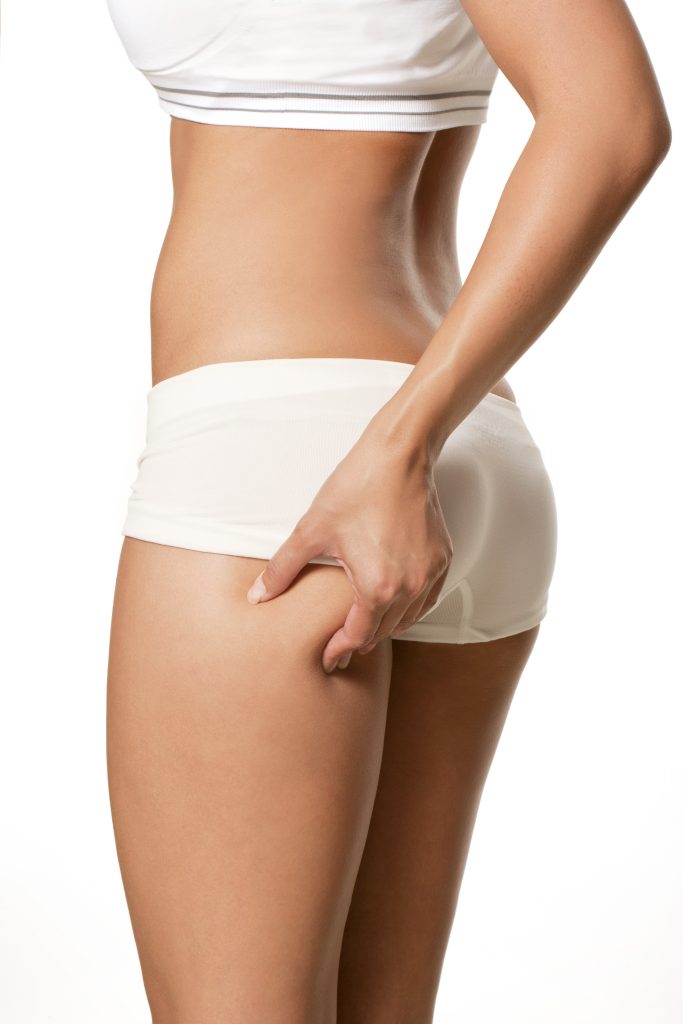 Although fat plays a vital role in our overall health, fat tissue can become problematic when it does not respond to diet or exercise. The basic anatomy of the fat layer is composed of fat cells and their blood supply. There are two categories of fat tissue, brown and white fat. Brown fat contains high concentrations of mitochondria and is considered metabolically active, "useful" fat. White fat is more common in the body and accumulates on the stomach, hips, thighs and buttocks. White fat, or "visceral fat" cushions our internal organs and provides our body with reserves of energy.
Each person's body processes and develops fat deposits in it's own way. For many people, their body favors storing excess fat around the stomach, which is known as "central obesity," or more commonly as belly fat. Fat storage has a lot to do with hormones and the proportion of white and brown fat in each individual is affected by your hormonal balance and gender. Women and men store fat differently with women tending to store fat in the buttocks, thighs, and hips whereas men tend to store fat in the primarily in the abdominal area. For women, this can change after menopause where fat begins to move towards the waist and stomach.
Ideal Candidates for Liposuction
Patients who are relatively close to their ideal body weight, in good overall health and non-smokers are good liposuction candidates. Liposuction is not an answer for obesity or weight gain, and we always encourage patients to live a healthy lifestyle and exercise.
Patients taking anti-inflammatory medication or those who smoke will be required to stop at least a few weeks before to avoid complications. Anyone who has hit a roadblock on their way to achieving their best appearance will find liposuction to be a huge benefit.
The Results
Depending on how much fat has been sculpting, the results of a liposuction treatment may take some time to become visible. Patients who have larger amounts of fat removed will have visibly dramatic results, while high-precision body sculpting results will become more obvious after recovery. Your liposuction results are long-lasting barring any future weight gain. The fatty tissue suctioned from the body is permanently removed, but it is always possible to put on weight in the future. In many cases, patients who do undergo liposuction treatment are encouraged by their results to further improve their dieting and exercise habits.
The Consultation
Scheduling a consultation with the Houston Liposuction Center will put you on your way to achieving the body you've always wanted. Liposuction consultations are a private meeting between you and one of our experienced surgeons. Together, you can discuss your personal goals and determine which plan will best meet those ends. Bringing in photos that fall in line with your goals is a helpful tool when talking about your procedure.
During a consultation, one of our surgeons will examine the target areas, make measurements and discuss your medical history with you. Markings help map out a surgical plan and get a sense of your desired shape. Then, they will guide you through the steps of the procedure, how to prepare yourself and what to expect. This is a great time to bring up any and all questions because their primary goal is to ensure you are 100% confident and comfortable with the entire experience.
Cost of Liposuction at Houston Liposuction Center
Each liposuction treatment in Houston, TX is tailored and customized to fit your goals and body, but typically ranges between $3900 to $4900 for the first treatment area. Additional areas are performed on the same procedure are discounted. For detailed pricing information, please visit our Liposuction Cost page.