The back is a very seductive part of the body for women and men alike, but it's also unfortunately one of the more common areas to store fat. The most flattering of outfits can easily be ruined with stubborn bra rolls or a buffalo hump. Back fat is extremely difficult to shed with just working out and eating well, and often times can only be slimmed with the help of liposuction.
Liposuction will selectively target localized fat deposits on the upper and middle back, making you look better in your clothes, and without. Back liposuction at Houston Liposuction Center will remove the dense layer of adipose tissue and restore men with strong, defined shoulder and back and women with a sexy, trim hourglass shape.
About the Procedure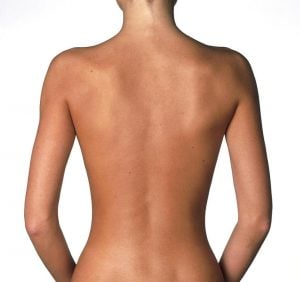 The back is considered 2 areas: the upper back and middle back. The lower portion of the back is a separate area called the waist/love handles. Often, patients choose to address the three areas together, and on most occasions the arms are done as well, slimming the entire upper half of your body to maintain ideal proportions.
Back liposuction starts with the treatment area being appropriately numbed since you are awake during the procedure; there is no need for general anesthesia which can increase risks. A thin tube called a cannula is inserted into tiny incisions to suction the fat. The whole procedure takes between 1-2 hours depending on the extent of the individual case.
Back Liposuction Recovery / Downtime
A compression garment will be wrapped around you to decrease swelling and must be kept on day and night for the next two weeks. Since the procedure is performed under local anesthesia you are able to return to work in 1-2 days. You are able to resume strenuous activities and heavy lifting in 2 weeks. Results vary between cases, but most patients are able to see great results in just a month. Undergoing additional liposuction treatments for other body areas may alter these time frames. Since this procedure eliminates fats cells, and adults do not grow new fat cells, the treatment area stays slimmed so long as you maintain eating well and exercising.
Back Liposuction Before & After Photos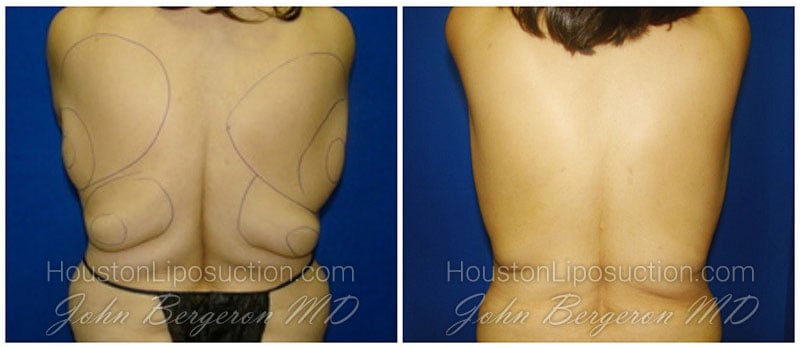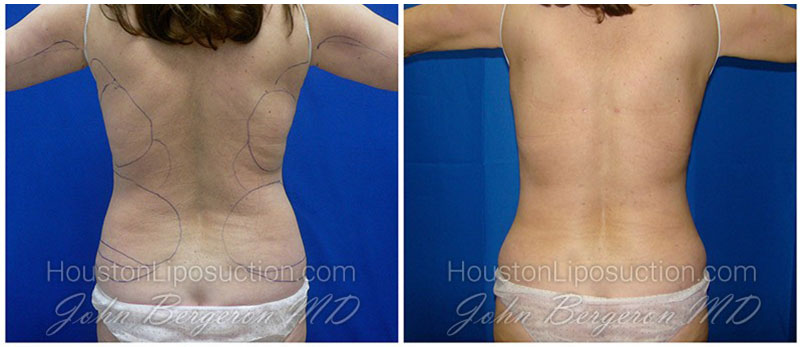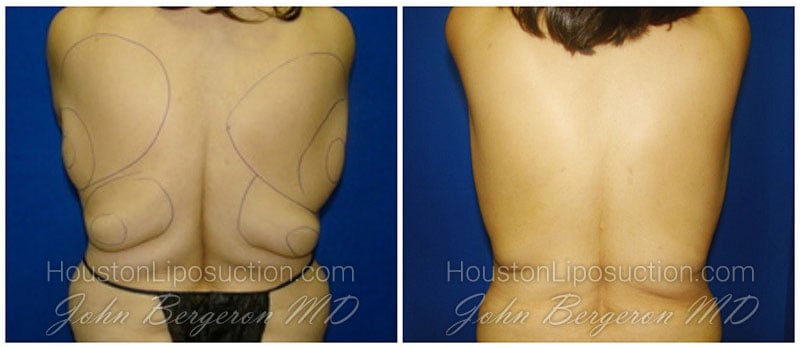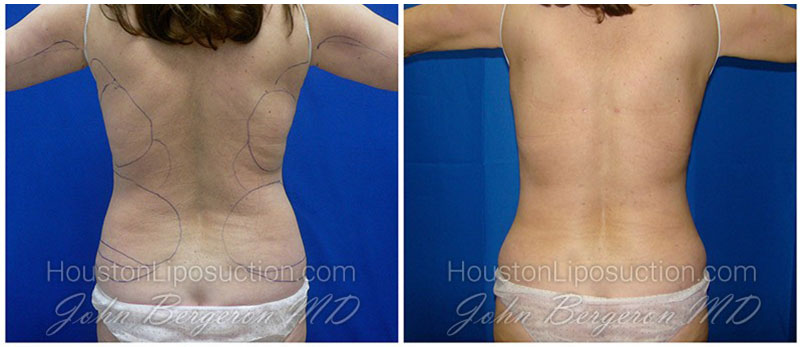 Back Liposuction Pricing – $4,900 – $5,900 (ALL INCLUSIVE)
The back is usually considered 2 areas (middle and upper), and will range between $4,900 – $5,900. At Houston Liposuction Center there is never a charge for a consultation and the following are included in our ALL INCLUSIVE fee for back liposuction:
Pre-op Labs
Antibacterial Scrub and Antibiotics
Facility Fee and Tumescent Local Anesthesia
One Compression Garment
Post-op Supplies
All Follow-up Visits
At the time of discharge, all patients are given a prescription for a pain medication. If he or she chooses to fill this prescription they will have to fill at their own pharmacy. Also, some patients choose to buy a second compression garment at their own expense.
Financing of Back Liposuction – Starting as low as $79/month
We also accept financing through CareCredit, starting as low as $79/month. Apply on at www.CareCredit.com.
To learn about liposuction pricing for other body areas please visit our liposuction cost page.