Muffin top… love handles… no matter what you call it, it seems like an impossible mission to fight. The waist and hip area of a women is one of the hardest places to slim by your own efforts. Women's hormones drive fat to store in their waist and hips, as opposed to men who typically experience majority of fat in the form of a "beer belly." Women naturally have more body fat than men, and during adolescent growth spurts, women's fat increase rate almost doubles the rate of men. This fat stores mostly in the pelvic region, and it tends to stays with you as you age.
Yes, body fat is a necessity of life, but you don't have to live with an excessive amount. And although hours are spent doing cardio, the waist and hips seem to stay the same size. Whether due to hormones, pregnancy, age, or slow metabolism, women are predispositioned to gain a little extra padding around the waist and hips.
About the Procedure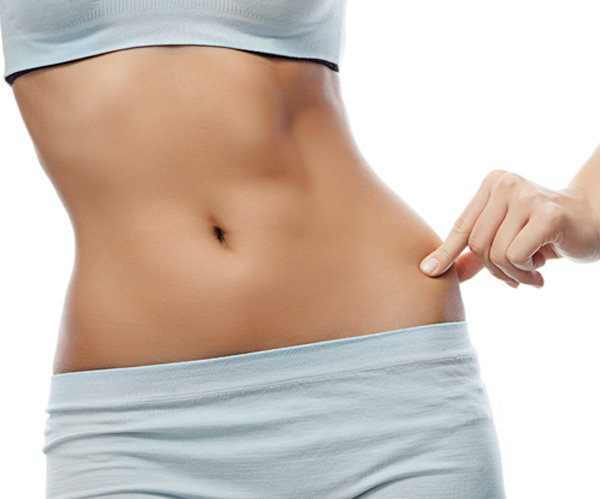 Liposuction is fantastic for the waist and hips as it is one of the best areas to show dramatic results. An hourglass figure can be considered a stamp of femininity, and this procedure can provide just that.
The process begins with a local anesthetic being administered so patients are comfortable during the procedure. While keeping a keen eye for maintaining the feminine figure, the surgeon then inserts the small cannula through a tiny incision to remove the appropriate amount of fat from the waist and hips. The surgeon does so making sure the results match the proportions of your body.
After a waist and hip liposuction procedure at Houston Liposuction Center, women have found that they have gone down dress and pant sizes and their clothes fit much better. Women can appreciate their newly slimmed curves, and even an enhanced appearance of their behind.
Waist/Hip Liposuction Recovery / Downtime
After liposuction of the hips and waist, a compression garment is placed to help reduce any swelling; this is to be worn at all times for 2 weeks. You are able to return to work and low impact activities after 48 hours of rest and recovery. High impact exercise and strenuous activities can be resumed after 2 weeks. These time frames may vary from patient to patient depending on how well their body responds to surgery and if you receive liposuction on additional areas. This is one of the shorter downtimes needed for a cosmetic procedures, and Liposuction discomfort has been equated to muscle soreness after a hard workout.
Waist/Hip Liposuction Before & After Photos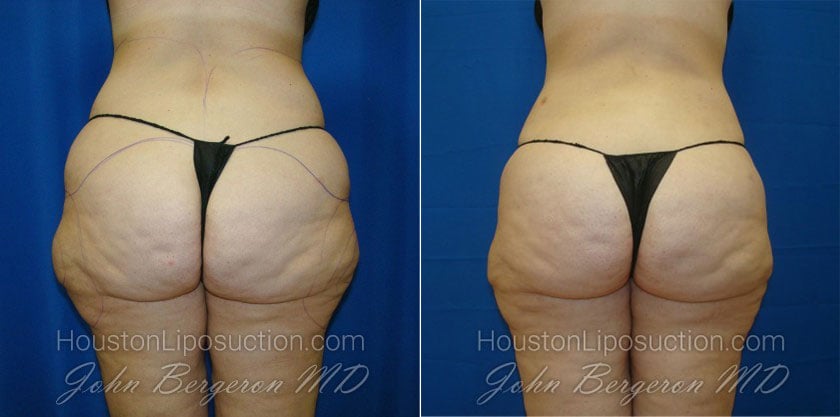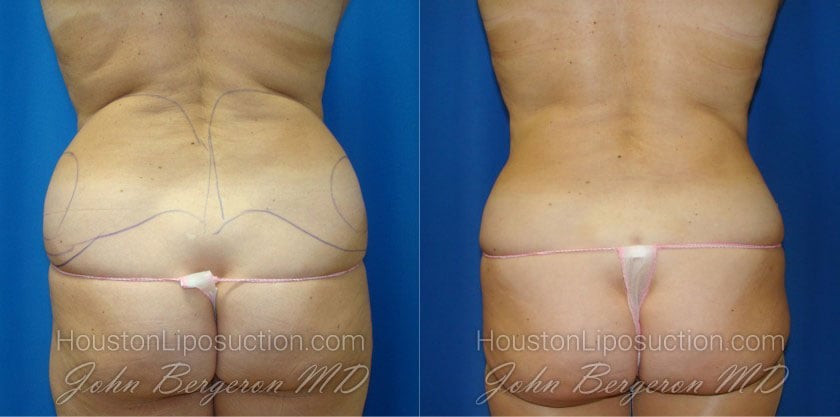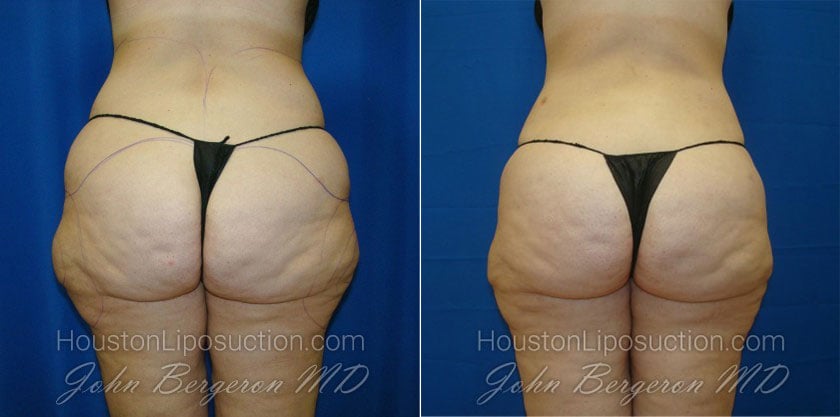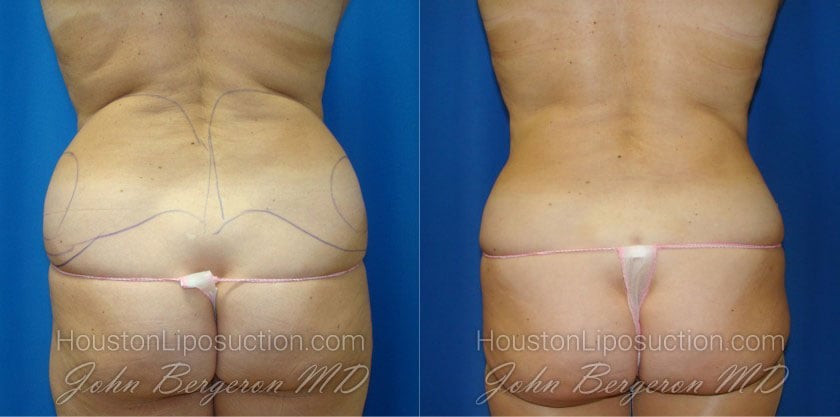 Waist/Hip Liposuction Pricing – $3,900 – $4,900 (ALL INCLUSIVE)
At Houston Liposuction Center there is never a charge for a consultation and the following are included in our ALL INCLUSIVE fee for waist and hip liposuction:
Pre-op Labs
Antibacterial Scrub and Antibiotics
Facility Fee and Tumescent Local Anesthesia
One Compression Garment
Post-op Supplies
All Follow-up Visits
At the time of discharge, all patients are given a prescription for a pain medication. If he or she chooses to fill this prescription they will have to fill at their own pharmacy. Also, some patients choose to buy a second compression garment at their own expense.
Financing for Waist/Hip Liposuction
We also accept financing through CareCredit, starting as low as $79/month. Apply on at www.CareCredit.com.
To learn about liposuction pricing for other body areas please visit our liposuction cost page.