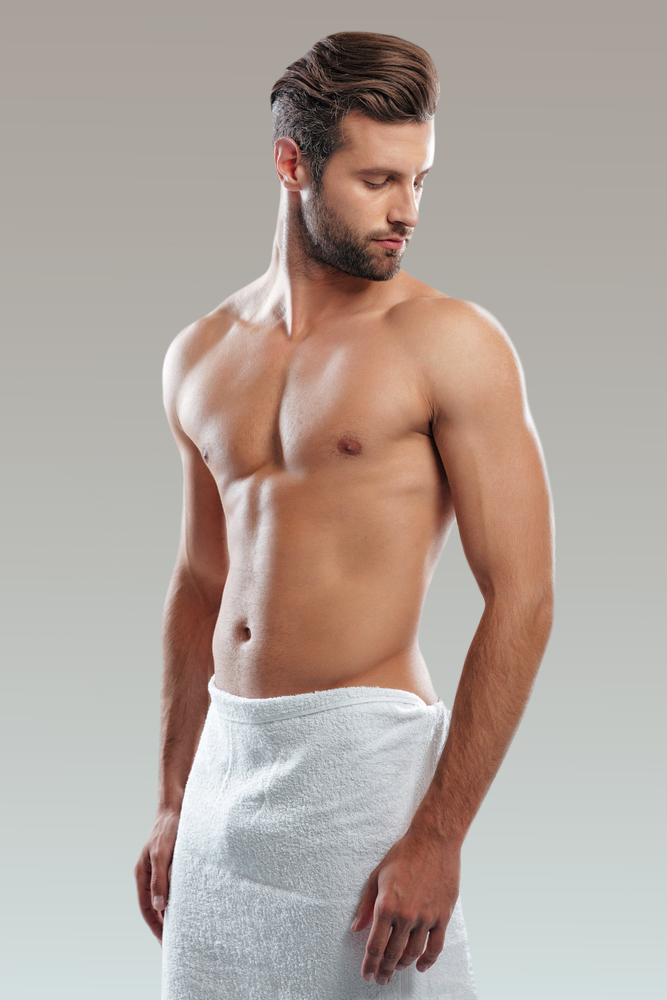 One of the most common misconceptions about cosmetic surgery is that men don't get liposuction, but that's just not true. Here at Houston Lipo Center, a high percentage of our patients are men who have problem areas that have been resistant to diet and exercise. If you are wanting to slim your abdomen, lose your love handles, or chisel your chest, liposuction may be an option for you.
About Male Liposuction
There is no difference in liposuction for men and women when it comes to the procedure itself. Fat cells are fat cells, no matter where they reside. At Houston Lipo Center, we perform all liposuction under local anesthesia. Prior to the procedure, you will be given mild oral sedatives. The procedure involves only a few incisions, made with a circular biopsy punch (no scalpels), that are only 1 to 2 mm wide. Once the entry points are created, the surgeon will infuse a solution with local anesthetic (tumescent fluid) into the area being treated. After the area is numb, a laser is used to soften the fat and stimulate skin tightening in the area. The fat cells are then suctioned out using "micro" cannulas.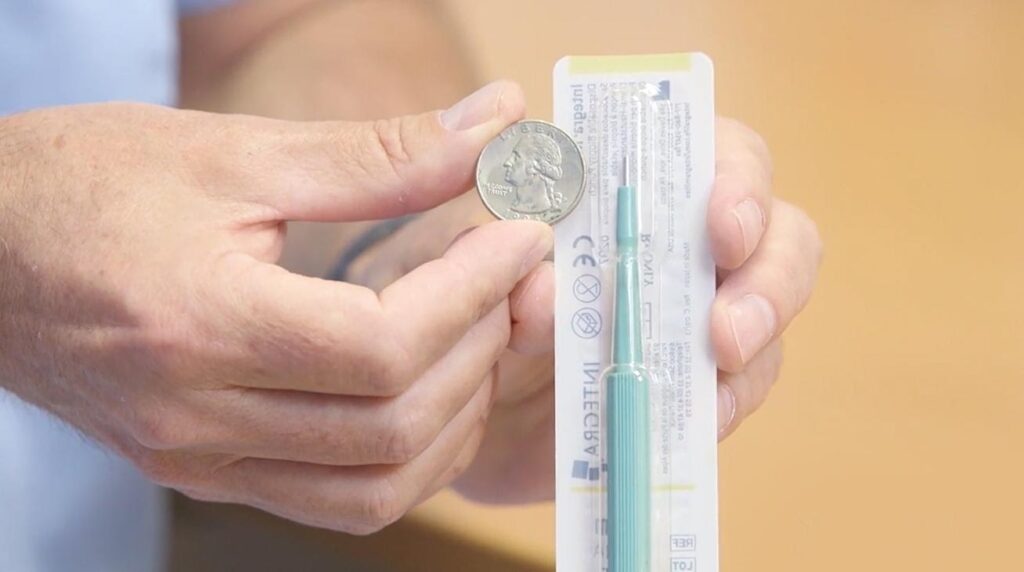 Laser assisted liposuction with micro cannulas is a fantastic solution for getting rid of those stubborn areas. Not only will the procedure remove fat deposits, but the small cannulas used are less traumatic, leading to decreased downtime.
Male Liposuction Recovery / Downtime
This is one thing that can be important for men, especially if you are physically active or have a job that requires physical labor. With our minimally invasive liposuction procedure, there is little to no true downtime, however there are some restrictions in the days after your surgery. You are ambulatory immediately after the procedure, but you will need to have someone available to drive you home due to safety protocols. Depending on the areas you have chosen to treat, you may need to take one or two days off work. There may also be some drainage over the first 24 to 48 hours after the procedure.
You will be given a compression garment to be worn for about 2 weeks, depending on the area treated. Mild swelling and bruising can be experienced by some patients. During the first 2 weeks after your procedure, you can return to light exercise (no high-impact exercise). After two weeks you will have another follow-up appointment. At that time, most patients can return to their normal activities, including high-impact exercise.
Top Male Liposuction Areas
When it comes to liposuction for men, there are some specific areas that we commonly treat. Here are the top areas for male liposuction in Houston:
Abdomen
Because men are naturally higher in testosterone, they tend to store more fat around their midsection than women (who tend to store it in their lower body). Because of this, men tend to develop a larger stomach when they gain weight.
With liposuction of the abdomen there are some specific considerations to keep in mind. There are two types of abdominal fat: visceral fat (around the organs) and subcutaneous fat (just under the skin). Liposuction removes subcutaneous fat, which is the squishy, pinchable fat you can grab with your fingers. For many men who can be in excellent shape otherwise but just can't get rid of that belly, liposuction of the abdomen can be an excellent option.
If you're not sure how much visceral vs. submental fat you have, the best thing to do is to schedule a consultation. During a consultation, one of our experienced liposuction surgeons can examine your midsection and let you know if liposuction is right for you.
Love Handles
It's common for men to develop a little bit of extra fat around the waist, especially as we reach our 30s. As mentioned earlier, men tend to store more fat in their love handles than women do, which can lead to ill-fitting shirts and pants.
Luckily, liposuction is a great solution for love handles. Unlike the abdomen, love handles are composed entirely of subcutaneous fat, which means we can see a great reduction of fat through liposuction in our male clients.
Chin
A strong jawline in men is associated with youth and masculinity. However, genetics, age and weight gain can leave many men with a bit of a double chin. The chin (or submental) area is one of the most common areas that men want to address with liposuction. And we see great results!
With age, many men develop some skin laxity. During a consultation, our liposuction surgeon will examine the skin in your submental area to see if liposuction will give you the results you're looking for.
Male Chest
Fat in the chest region of men can develop at any age, especially with weight gain. Often time this fat can linger, even after the weight is lost.
Sometimes this growth is the result of a hormonal imbalance, which will result in both tissue growth as well as fat, and may need a more invasive procedure for a full correction. However, we often see good results through liposuction alone. A physical exam is required to determine if you are a candidate for chest liposuction.
Before & After Photos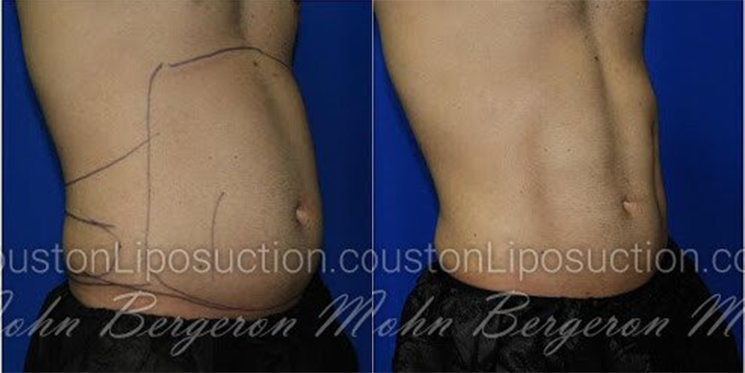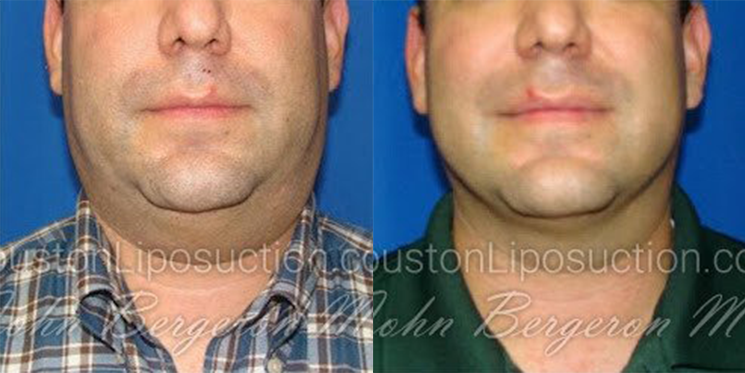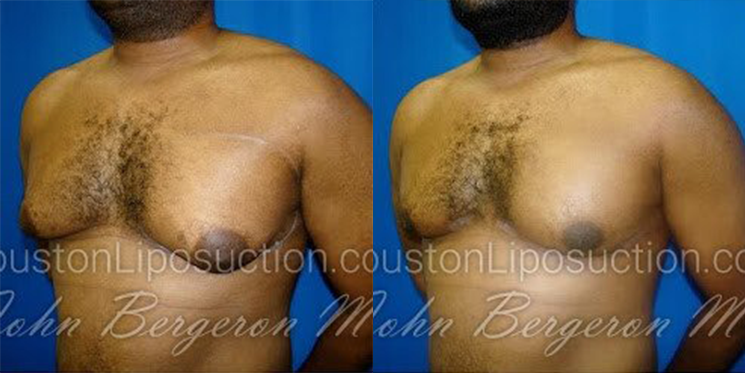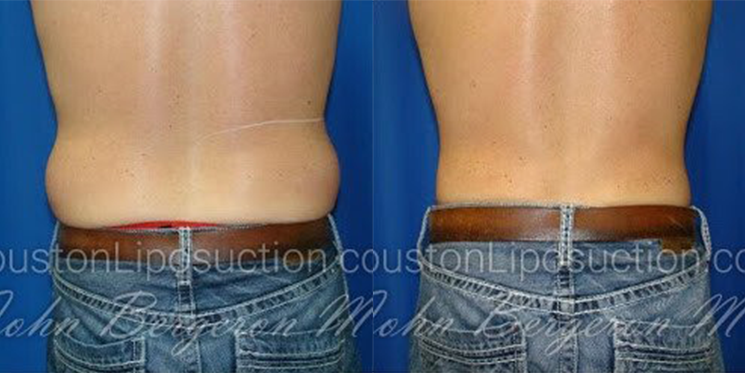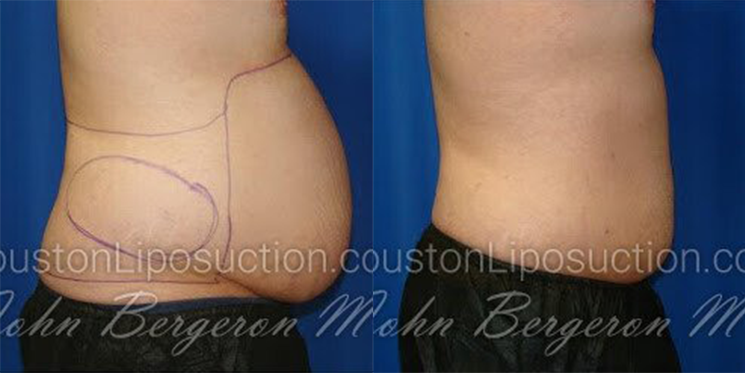 Male Liposuction Price – $3,900 – $7,500 (ALL INCLUSIVE)
Liposuction is priced by area of the body. For example, the upper abdomen and the lower abdomen are two areas. The love handles together would be considered one area. In addition, each individual case will vary in volume, so in order to provide the exact cost, an examination will be required. At Houston Lipo Center consultations are free, but we do require a refundable deposit to hold appointments. It is refunded when you keep, reschedule, or cancel your appointment.
The following are included in our ALL INCLUSIVE fee for liposuction:
Pre-op Labs
Antibacterial Scrub and Antibiotics
Facility Fee and Tumescent Local Anesthesia
One Compression Garment
Post-op Supplies
All Follow-up Visits
Single Body Area Liposuction Price – $3,900 – $4,900 (ALL INCLUSIVE)
Multiple Area Liposuction Price Range – $4,900 – $7,500 (ALL INCLUSIVE)

To learn more about liposuction pricing please visit our liposuction cost page.
Financing for Male Liposuction
Liposuction is not covered by insurance except under very rare circumstances, as it is generally an elective procedure. Because of this, it's often financed in order to make it more affordable.
We work with two financing providers to make liposuction affordable. Both offer 0% financing (terms and conditions apply).
CareCredit
We accept financing through CareCredit, starting as low as $79/month. CareCredit operates similar to a credit card, but is specifically for medical procedures. Apply on www.CareCredit.com.
United Medical Credit
We also accept financing through United Medical Credit, which provides loans for medical procedures. Apply on UnitedMedicalCredit.com