Do you wish you could shed your stubborn pockets of fat, but have not had any luck with regular diet and exercise? Houston Liposuction Center is pleased to offer an effective, minimally-invasive answer to frustrating fat: SmartLipo. SmartLipo is a laser-assisted liposuction technology that minimizes strain on the body, while maximizing your surgeon's ability to melt and extract your fat, safely. SmartLipo's advanced laser deliver also simultaneously achieves localized skin tightening with fat reduction, two results in one treatment!
Interested in the body sculpting possibilities of SmartLipo? The Houston Liposuction Center is proud to be serving Katy, Texas. Call today to schedule your complimentary consultation.
About SmartLipo
SmartLipo is a safe, cutting-edge method of fat-elimination which utilizes targeted lasers to melt the patient's fat. The procedure is minimally invasive, and only requires a small incision to perform. During a SmartLipo treatment, one of our experienced surgeons will guide a tiny cannula containing a laser fiber through the treatment site. The laser is designed with the intelligent capability to target and melt fat, while leaving the surrounding tissues unharmed. The laser will additionally cauterize any potential bleeding, reducing swelling in the treated area.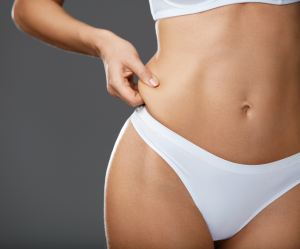 This FDA-approved method of fat removal not only enables gentle, easy removal of the targeted fat, but the heat of the laser also stimulates the collagen within the patient's skin. This has the effect of rejuvenating the deep structures of the skin in the treated area. The procedure not only slims patients' bodies by eliminating fat, it also promotes the tightening of the skin, which makes it an ideal choice for patients who are concerned about the way the fat had stretched their skin.
While SmartLipo is an effective means of removing stubborn fat, it is not intended to be used as a weight loss solution. Patients who are over 25 to 40 pounds away from their goal weight may want to continue with their weight loss regimen and consult with one of our surgeons about their options with a body contouring procedure in the future.
If patients are interested in a fat-elimination option that delivers immediate results, they are invited to call the Houston Liposuction Center to schedule a private consultation.
SmartLipo: Treatable Areas
Patients who have unwanted fat on their bodies can see almost immediate slimming results with SmartLipo. The cutting-edge laser-assisted fat elimination method has the impressive ability to contour patients':
Back
Buttocks
Love Handles
Abdomen
Thighs
Knees
Chin
Neck
Upper Arms
Male Breasts
Body sculpting is an art: it is important to our lipo experts that every patient is treated with respect and receives top-quality results. In fact, our surgeons continuously educate themselves on the latest advancements in fat-elimination procedures, ensuring their ability to provide patients with the safest, most-effective treatment possible. The staff at the Houston Liposuction Center are trained and reviewed annually as well, in accordance with the latest HIPAA and OSHA standards. Patients receive the most comfortable, highest quality of care possible: all are invited to schedule a consultation with The Houston Liposuction Center today.
SmartLipo: What Sets It Apart
SmartLipo's cutting-edge use of lasers to eliminate fat not only increases the effectiveness, control, and nuanced results of the procedure, it also creates a more comfortable recovery experience for patients. Traditional liposuction methods usually rely on only physical manipulation of fat, and expose the body to more trauma. These procedures, while successfully removing fat from the patient's body, do not tighten the skin, nor do they improve skin health. Patients who undergo traditional liposuction procedures experience bruising, swelling, and discomfort that can last for weeks.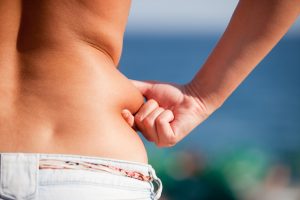 SmartLipo's laser-assisted fat removal subjects the body to less strain, which translates to a shorter recovery time for patients. Patients experience less bruising and swelling after a SmartLipo treatment than they would after other liposuction methods. The laser not only offers a gentler fat removal experience, its manipulability also our lipo experts to remove fat with precision. As a result, patients enjoy more sculpted results. SmartLipo also provides a more complete slimming experience, due to the way the heat of the laser tightens the skin and stimulates collagen regeneration. The laser will even improve skin dimpling and can tighten wrinkles, which other liposuction methods do not address.
Patients are able to return to their light, usual activities within 48 hours of their SmartLipo treatment, while other liposuction procedures can require more downtime.
Are You a Candidate?
Patients are good candidates for SmartLipo if:
They have stubborn deposits of fat on their body that they have been unable to lose through diet and exercise
They wish their skin in these areas were tighter and healthier-looking
Have dimples or wrinkles in the areas where they would like to eliminate fat
Are in overall good health
Do not have a pre-existing condition that could interfere with their healthy recovery
Are open to the results achievable with a body contouring fat-elimination procedure
SmartLipo is a convenient, effective fat removal procedure. However, it is not intended to be used as a weight loss alternative. Candidates who are not within 25 to 40 pounds of their goal weight are advised to complete their weight loss regimen before undergoing a SmartLipo treatment, but are encouraged to still schedule a consultation.
SmartLipo Consultations in Katy TX
Houston Liposuction Center is dedicated to providing patients with a positive, welcoming experience during their visit to his Katy Liposuction Center. During their private consultation, our lipo experts will assess a patient's medical history, medication use, and lifestyle, as well as perform a physical exam to determine a patient's candidacy for SmartLipo. They will make sure they understand each patient's unique goals, and will focus on creating a SmartLipo procedure that achieves the body sculpting results the patient wants.
Patients are invited to share any questions they may have about fat elimination and body contouring procedures at this time. It is important to our surgeons that every patient who comes to our liposuction center leaves feeling confident and comfortable in their decision to receive SmartLipo. If they believe a patient will better achieve their desired results with an alternative or additional procedure, they will discuss these options with them.
Consultations are held at both our Katy and Houston locations; however, all surgeries are performed at our Houston location.
What is the SmartLipo Experience?
Most patients who receive a SmartLipo procedure report experiencing a sensation of pressure, but no pain. Patients receive their treatment using local anesthetic, eliminating the inherent risks of general anesthesia.
Your SmartLipo Treatment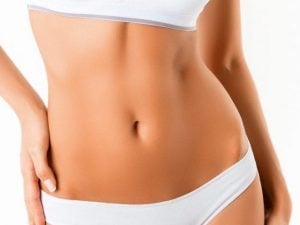 Patients will receive their SmartLipo procedure at our Surgery Center in the Houston Heights. The well-trained team will make sure your visit is a spa-like experience. In order to keep the patient comfortable, patients will receive local anesthetic in the area receiving the SmartLipo. During a patient's procedure, one of our surgeons will make a small incision, before inserting a miniscule cannula into the targeted area. The cannula houses a tiny fiber. The fiber will emit targeted laser energy to the stubborn fat, which melts the fat, coagulates any points of bleeding, and does minimal harm to the surrounding tissues. The laser gives our surgeons a level of control that enables them to contour the area by strategically removing targeted fat. The melted fat can then be gently suctioned out of the patient's body. The laser has the additional effect of tightening the skin in the treated area, as well as stimulating collagen production within the dermis. The incision is then closed with ultra-fine sutures.
Patients can receive their SmartLipo treatment in under an hour, depending on the areas which will receive SmartLipo.
Your Aftercare
Due to the minimally-invasive nature of SmartLipo, patients are able to return to their normal, light activities within one to two days of their procedure. Immediately following their SmartLipo procedure, however, patients are advised not to drive themselves home. It is recommended that patients schedule a ride home from a friend or family member. This reduces strain on the treated area, and will guarantee a patient gets home safely if they are still feeling affected by anesthetic.
Do not smoke for at least four weeks following your SmartLipo procedure. Patients should also avoid taking non-steroidal anti-inflammatory drugs like ibuprofen, as they interfere with your body's ability to create blood clots. A low sodium diet will also be better for a patient's recovery.
Patients may feel some numbness or discomfort after they receive SmartLipo. This is not unusual and should abate within the first day of a patient's recovery. Patients will experience some swelling and bruising at their treatment site, which will be managed with medication. This swelling should subside after the first week of their recovery. Patients will be wrapped in a compression garment for up to two weeks to help reduce swelling and any discomfort, as well as hold the body's new contour.
If you have any questions regarding your post-SmartLipo care, do not hesitate to call the Houston Liposuction Center. Our well-trained staff wants every patient to feel reassured and enabled to have their best-possible recovery, worry-free.
Results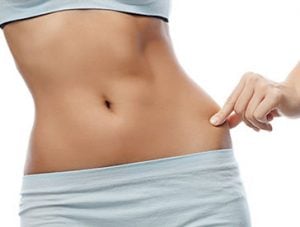 As patients' swelling subsides, they will notice their treated area is slimmer and has a more contoured appearance. The overall results achieved with a SmartLipo procedure will become apparent within two to three weeks, and will continue to improve over the next three to six months. As the body sheds any remaining deceased fat cells, the patient will enjoy a slimmer figure. Due to the laser stimulation, the skin in the treated area will be tighter. Patients will see an improvement in the appearance of dimpling in the skin.
SmartLipo permanently removes fat cells from the body. While future weight gain in this area will be less likely, as the body generally does not produce new fat cells, major weight gain can affect the appearance achieved by the SmartLipo. Patients who maintain a healthy lifestyle will enjoy a slimmer, tighter body after their SmartLipo procedure, for years to come.
Cost of SmartLipo in Katy, TX
The cost of a patient's SmartLipo procedure will depend on the area or number of areas where the patient wants their stubborn fat eliminated. Prices increase with the number of areas treated. For more information regarding the cost of our SmartLipo procedures, call our liposuction center for your complimentary consultation. After one of our lipo experts assess your unique needs, they will recommend a fat-elimination plan that best meets your goals. The staff will provide a cost breakdown of this individualized treatment plan.
If you are interested in the benefits of a convenient, effective session of Smartlipo, we invite all candidates to call our office today to schedule their complimentary consultation.