Schedule Your CoolSculpting Consultation Today
Houston is proud to offer CoolSculpting, the #1 non-invasive body sculpting treatment. We have the latest in CoolSculpting technology, offering an array of applicators to accommodate different problem areas, various physiques, and busy schedules.
Come see why we are Houston's experts in body sculpting.
About CoolSculpting
CoolSculpting is an FDA cleared non-invasive fat reduction treatment that uses cold temperature to freeze and destroy fat cells. The device sits on top of the skin so no incisions, sutures, or anesthesia is involved. CoolSculpting technology is highly advanced, being able to detect the difference between fat and tissue. And treatments can now be performed in just 35 minutes with the Advantage applicator family!

Houston Liposuction has different CoolSculpting applicators to address different concerns. These include:
CoolCore Advantage & Advantage Plus: Most common applicators. Highly effective on the abdomen, waist, hips, and male chest. CoolCore Advantage Plus is the larger of the two applicators.
CoolFit Advantage: The cup design is great for treating the thighs and getting that desired thigh gap.
CoolMini: This mini applicator works exceptionally on the chin and neck to get rid of a pesky double chin.
CoolCurve Advantage & Advantage Plus: The curved applicators are perfect for larger areas like the waist, abdomen, and hips.
CoolPetite: Newest applicator on the market. Excellent for the bra line, arms, thighs, back, and banana rolls.
We are also proud to offer DualSculpting at Houston Liposuction. Patients can now be treated by two CoolSculpting machines at once.
Twice as cool. Twice as fast.
Before and After Photos
How Popsicles Founded the Science of CoolSculpting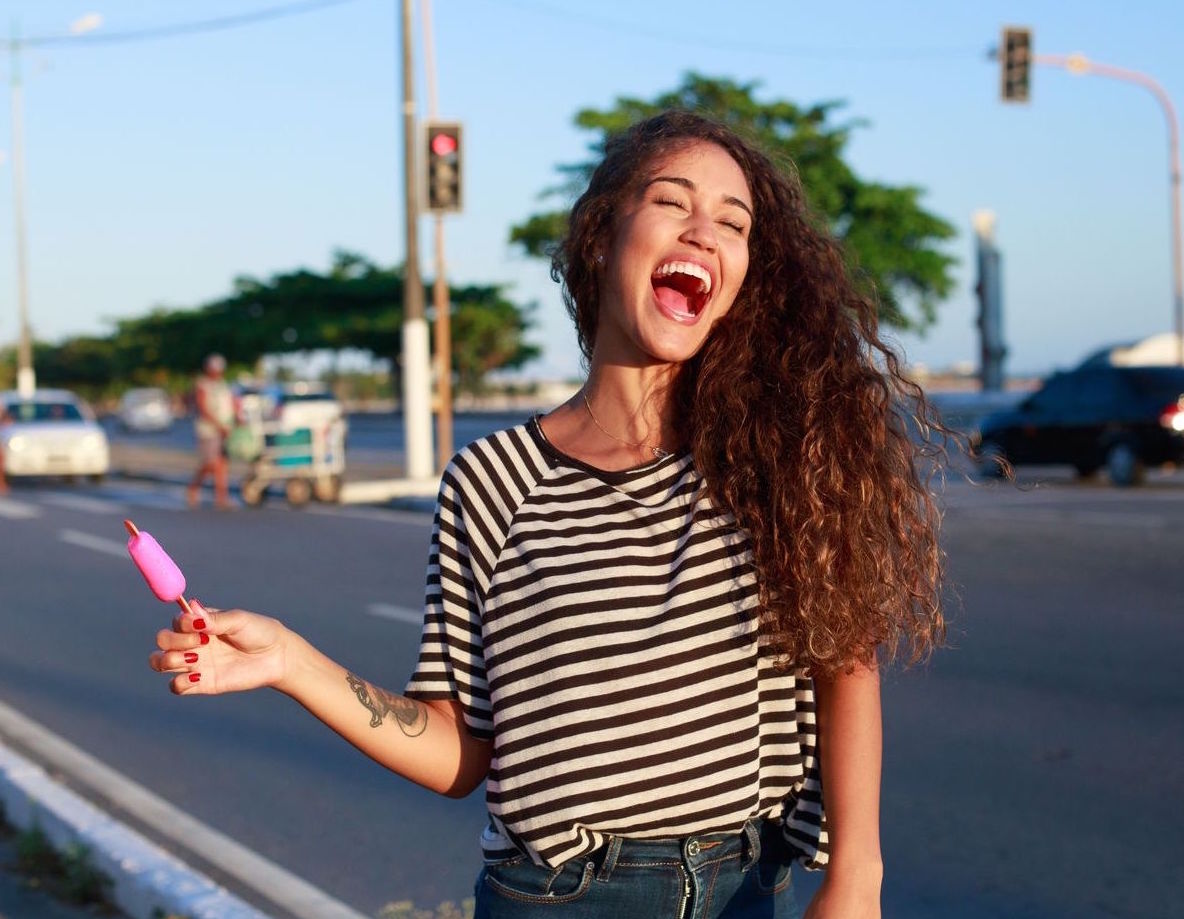 What do popsicles have anything to do with fat reduction?
Funny enough, Harvard scientists made the discovery that kids who ate popsicles got dimples because the fat cells in their cheeks were freezing, and in turn getting destroyed and eliminated from the body. Taking this exciting discovery, the scientists created the science of cryolipolysis, or freezing and elimination of fat cells. The science evolved to then create CoolSculpting which freezes the fat cells to 0 degrees Celsius and eventually eliminating them without harming surrounding tissue and skin.
During a CoolSculpting session, one of the many applicators will be fastened to a frame placed above the target area. When turned on, the applicator draws the target area up, allowing for closer and more accurate treatment. At the same time, the applicator cools the area to about 0 degrees Celsius, which as mentioned above, will freeze and destroy the targeted fat cells. Once they die they are naturally processed out of the body by natural elimination means. There are numerous studies and tests that prove this patented device's effectiveness and long-lasting results.
Areas CoolSculpting Can Treat
Chin
Neck
Arms
Bra line
Chest
Back
Saddle bags
Abdomen
Waist
Love handles
Bikini area
Thighs
Banana rolls
Knees
Calves
CoolSculpting Reviews
There is an extremely high satisfaction rate among CoolSculpting patients nationwide. It is the highest rated non-surgical fat reduction treatment according to RealSelf.
Why Choose Houston Liposuction
Why choose us? Our entire practice is body sculpting. Not performing facelifts, microneedling, Botox, or similar procedures allows us to focus solely on the art of body contouring through liposuction (SmartLipo) and CoolSculpting. Our body sculpting experts will perform an examination during the consultation to determine which procedure would be best suited for the individual case. They are able to make this important determination based on their training, decades of experience, skill level, and intense knowledge of the human anatomy and ideal proportions.
Not just anyone can perform CoolSculpting. Many offices actually have unqualified persons performing CoolSculpting treatments. Proper training is extremely important to know when to use which applicator, which treatment areas require how much treatment time, how many treatment sessions are necessary to achieve desired results, when CoolSculpting may not be the best option, and much more. This is why Houston Liposuction is considered the top body sculpting destination in Katy and Houston, Texas. Our staff has the necessary certifications and training from Zeltiq's CoolSculpting University.
Contact us today to request a consultation. We look forward to helping you on your body sculpting journey.
Candidates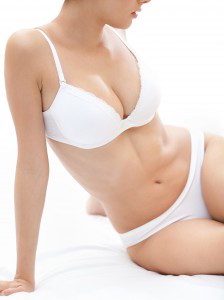 Just about anyone can qualify for CoolSculpting so long as they are about 30-40 pounds from their goal weight.
It is very important to note that CoolSculpting is not an alternative for weight loss; it is intended for sculpting problem areas that are resistant to eating healthily and exercising. You are still encouraged to come in for a consultation though if you are over 40 pounds from your goal weight; candidacy is determined on a case by case matter. The body sculpting expert may also recommend an alternative procedure.
Consultation
During the initial consultation with one of our CoolSculpting experts, patients will have the chance to point out their areas of concern and ideal results. They will then perform an examination in order to determine if CoolSculpting can realistically provide the desired results. If so, they will determine which applicators will work best for the specific areas. The body contouring expert will explain the process in detail so patients come in fully prepared on the treatment day. Our team are expert body sculptors, so they are able to determine whether CoolSculpting or SmartLipo would best meet your goals.
If CoolSculpting is something that interests you, please feel free to contact us today. A member of our staff will gladly help you set up a consultation. Same-day treatment can sometimes be accommodated if time permits and the patient is indeed a qualified candidate. If you are interested in same day treatment please inquire about this when scheduling your consultation.
Treatment Process
CoolSculpting treatments take about half an hour. Anesthesia and numbing agents are not necessary because the treatment is not painful. Many patients actually read a book, catch up on a show, or take a nap during the process.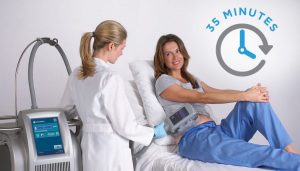 The treatment begins with the cleaning of the treatment areas. Once they are prepped, a special frame will be placed on the skin and the applicators are attached to the frame for security and precision. The applicators will gently suction up the treatment area for accuracy and the device will then begin to emit controlled cool temperature. The skin is kept at a comfortable temperature during the process, so patients can sit back and relax. After the treatment is completed, the expert will massage the treatment areas. Patients can then return to work or their normal daily activities.
Recovery and Results
CoolSculpting does not require any post-treatment recovery or downtime. It is normal to experience some numbness or redness from the cold and suctioning, but this goes away in a matter of hours as the skin returns to normal temperature. It is recommended to avoid heavy lifting for the first couple of days.
Results from a CoolSculpting treatment are not immediately apparent because it takes time for the destroyed cells to be naturally expelled from the body. This usually takes about 4-6 weeks depending on the patient specifics. Depending on the patient's physique and desired results, multiple treatment sessions may be necessary; however, most patients see excellent results after a single treatment. And with advanced DualSculpting, patients can enjoy faster treatment time with long-lasting results.
CoolSculpting Cost
Houston Liposuction is currently offering special pricing for CoolSculpting treatments. The cost of treatment is based on the treatment area and amount of areas treated. To receive a custom quote, please call Houston Liposuction today. We look forward to speaking with you.
Call (713) 987-3026 to Schedule Your CoolSculpting Consultation Today!
FAQs
What's the difference between CoolSculpting and liposuction?
CoolSculpting is a completely non-invasive treatment that destroys fat cells by means of cryolipolysis. Liposuction uses a cannula to suction fat deposits. Liposuction does require incisions and anesthesia, but the potential results from liposuction are more dramatic. One doesn't necessarily replace the other though. CoolSculpting is used for men and women close to their target weight, while liposuction is performed for those who need a little more assistance with body contouring. Nonetheless, neither are a weight loss alternative.
How long does a CoolSculpting session take?
Most treatments take only 35 minutes! This means you can come in during your work lunch break. Depending on the size and amount of treatment areas though, a session can take between 35 – 60 minutes.
What does a CoolSculpting treatment feel like?
Patients say that CoolSculpting is a very comfortable treatment and overall relaxing experience. While there will be very cold temperature emitted from the applicators, the skin is kept at a comfortable temperature.
How long does it take to see results?
CoolSculpting results are dependent on your body's natural elimination process. This means that it will vary from person to person, but typically good results begin to be visible in about 3-4 weeks. Results will continually improve over time. And with continued exercise and healthy eating, results can be long-lasting.