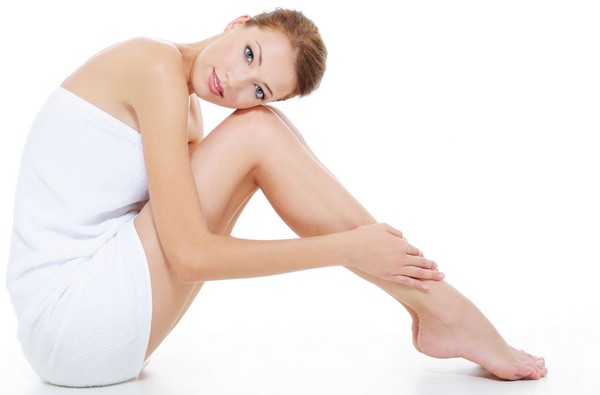 Cankles… they can be very difficult to get rid of by one's own efforts, no matter how much dedication is put forth at the gym or at home with a healthy diet.
The "ideal" appearance of the lower leg for both women and men should subtly taper from the knee to the ankles with nice definition at the achilles tendon. However, stubborn fat deposits in the calf and ankle area can create fullness, or commonly known as cankles, removing any trace of definition. Even the smallest fat deposits in the calf/ankle area can affect the appearance of the lower legs and unfortunately cause a person look much heavier than they are. Cankles can occur from weight gain or a hereditary trait.
Women looking for slim lower legs and men looking for muscularly defined calves can benefit greatly from calf/ankle liposuction when they have found that calf raises and bicycling are not producing any results.
About the Procedure
Lower leg fat is superficial, meaning that there aren't deep compartments of fat deposits; this makes the treatment process easier. The surgeon will carefully differentiate muscle definition from the superficial fat deposits, keeping true to your natural contour. A SmartLipo treatment to the calf and ankle region can create outstanding definition and provide men and women with the desired tapered look.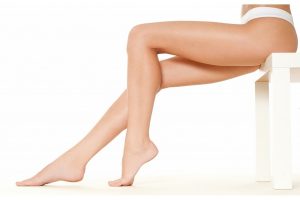 The procedure begins with your calf and liposuction surgeon marking which part of the ankles and/or calves are going to be reduced. The appropriate amount of anesthetic is then administered to the patient, and a fine cannula is inserted through inconspicuous incisions made strategically in the calves and/or ankles. Fat deposits are melted with the state-of-the-art SmartLipo laser energy that is emitted. The surgeon makes sure to contour the lower legs meticulously to leave just the right amount of definition and tapering.
Calf and ankle liposuction patients find they are no longer hesitant to wear shorts and dresses as they actively try to show off their newly defined legs. Contact Houston Liposuction Center today and see if you are a good candidate for calf and ankle liposuction.
Calf & Ankle Liposuction Recovery / Downtime
The liposuction surgeon wraps a compression garment around the treatment areas once the procedure is complete. For the next two weeks this must be kept on at all times. Daily activities can be resumed the next day, but take it easy for the first recovery week. Walking post-treatment is very beneficial to speeding up the healing process. More strenuous physical activities can be enjoyed in about two weeks. Any discomfort can be alleviated with prescribed pain medications, but calf and ankle liposuction patients have compared the feeling to soreness after a good, long workout.
Calf & Ankle Before & After Photos
Pricing for Calf & Ankle Liposuction – $4,900 – $5,900 (ALL INCLUSIVE)
At Houston Liposuction Center there is never a charge for a consultation and the following are included in our ALL INCLUSIVE fee for calf and ankle liposuction:
Pre-op Labs
Antibacterial Scrub and Antibiotics
Facility Fee and Tumescent Local Anesthesia
One Compression Garment
Post-op Supplies
All Follow-up Visits
At the time of discharge, all patients are given a prescription for a pain medication. If he or she chooses to fill this prescription they will have to fill at their own pharmacy. Also, some patients choose to buy a second compression garment at their own expense.
Financing of Calf & Ankle Liposuction – Starting as low as $79/month
We also accept financing through CareCredit, starting as low as $79/month. Apply on at www.CareCredit.com.
To learn about liposuction pricing for other body areas please visit our liposuction cost page.