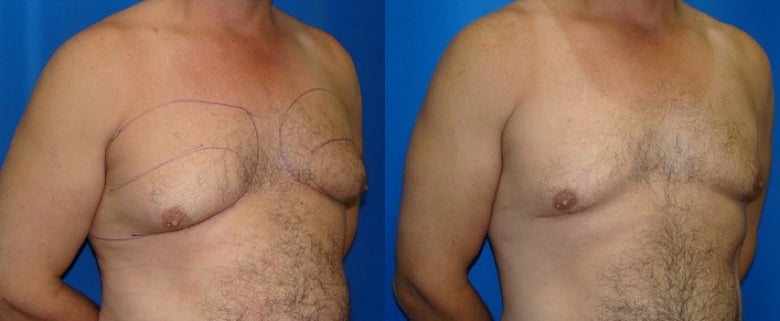 "Gynecomastia" is the technical term for male breast enlargement. While there are different types of Gynecomastia, SmartLipo can be a welcome relief for men struggling with large male breasts.
Dr. Bergeron performs 25 to 30 cases per month, and many of his cases involve patients requesting SmartLipo for their chest.
SmartLipo of the chest is one of the four most commonly treated areas for men. As you can see in Dr. Bergeron's patient photo gallery, men see dramatic results with the SmartLipo procedure.
SmartLipo is a minimally invasive, tumescent liposuction procedure performed under a local anesthetic that allows patients to return to normal activities within one to two days after their procedure.
SmartLipo is the new and advanced way to achieve better, more desirable body shaping. SmartLipo is as effective as traditional liposuction, but with less complications, soreness, bruising and scarring. The procedure is minimally invasive, with a rapid recovery and outstanding results.
Houston's Liposuction Expert, Dr. John Bergeron, provides exceptional liposuction results to his patients with years of liposuction experience.
Book your complimentary consultation today to see if SmartLipo is right for you!