Reid Singleton MD – Houston Liposuction Surgery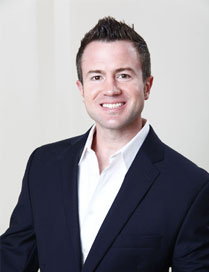 A native Texan, Dr. Reid Singleton was raised in the Houston area. Dr. Singleton did his undergraduate studies at the University of North Texas where he received a BS in Biology. He then went on to medical school and completed his residency program in family medicine.
After receiving his Board Certification, Dr. Singleton continued his education with tumescent liposuction training by Dr. John Bergeron in Houston Texas. He has also trained in tumescent liposuction under local anesthetic with Dr. Jeffrey Klein, the inventor of this technique. 
Dr. Singleton loves the outdoors and his hobbies include hiking, mountain biking, and snowboarding. He advocates a balanced lifestyle to include exercise and proper nutrition that is sustainable. Dr. Singleton performs laser-assisted liposuction known as SmartLipo. He is a member of the American Academy of Cosmetic Surgery and the American Society of Liposuction Surgery.
Patient Forms
To better help you with the registration and check-in process, we have uploaded our forms. Please download and fill out your personal health history before your first appointment.